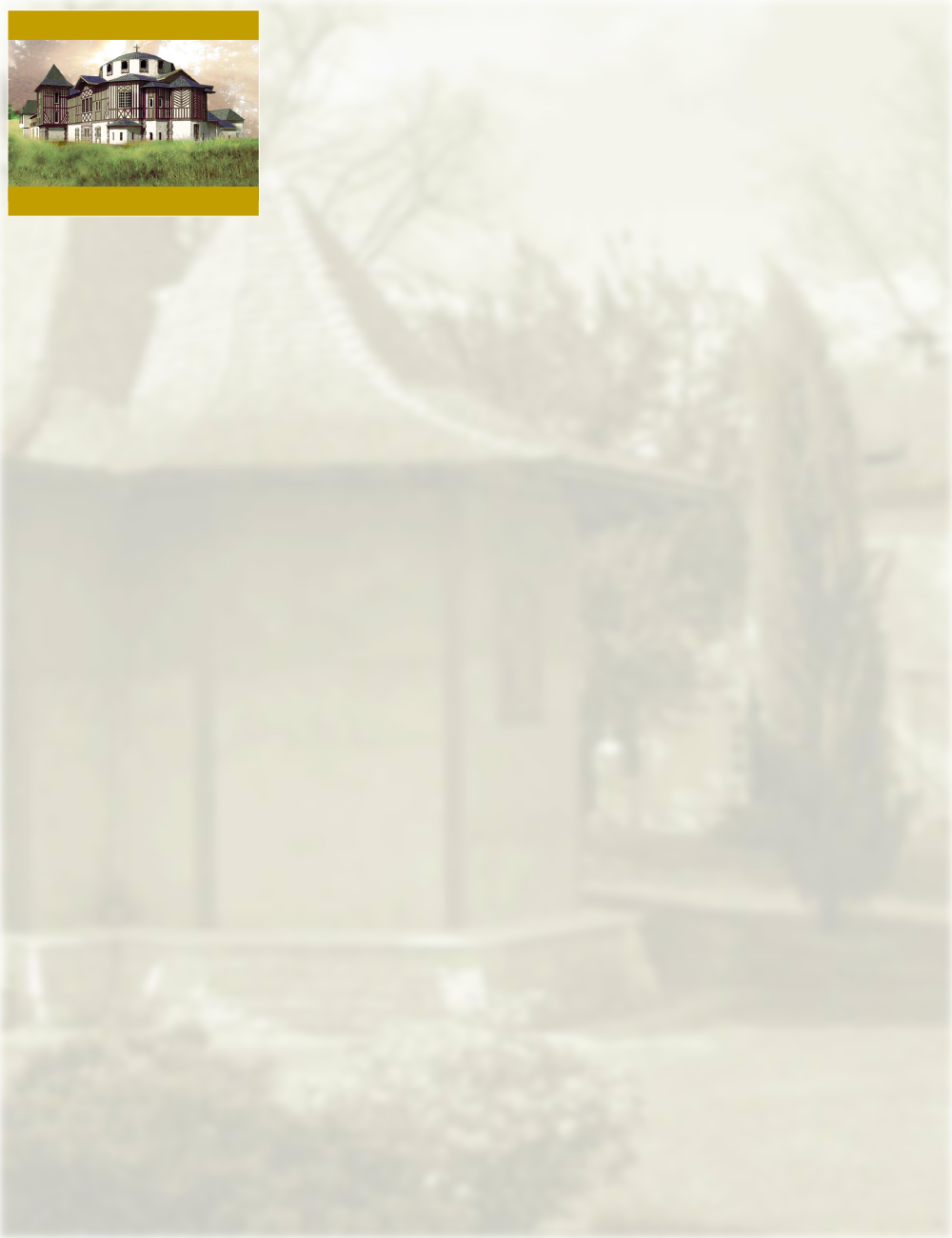 The other parts of the area
Reception rooms.
A refectory with kitchen.
An administrative building.
The Father's residence.
The parlour, an old swine bay, built next to the Father's residence to receive people requesting an interview.
A small chapel dedicated to the Dormition of the Mother of God, frescoed by the first chapel in Martel (Lot) that pays homage to saints of the East and of the West. Its sanctuary is decorated with frescos depicting themes of transfigurations and figures from the Old Testament.
The library, located in the old dovecote that served as an oratory during the construction of the present chapel. It includes books on spirituality, theology, collections from the Fathers of the Church, history books and art books.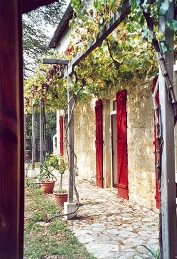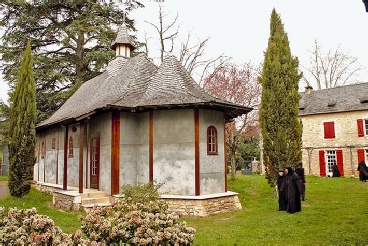 The sheepfold designed for 300 animals, located away at the bottom, adjoined to a discrete tunnel to store fodder and straw bedding.
The donkeys enclosure that protect the flock against attacks from stray dogs.
The jam workshop.
The agricultural warehouse.
The nut dryer.