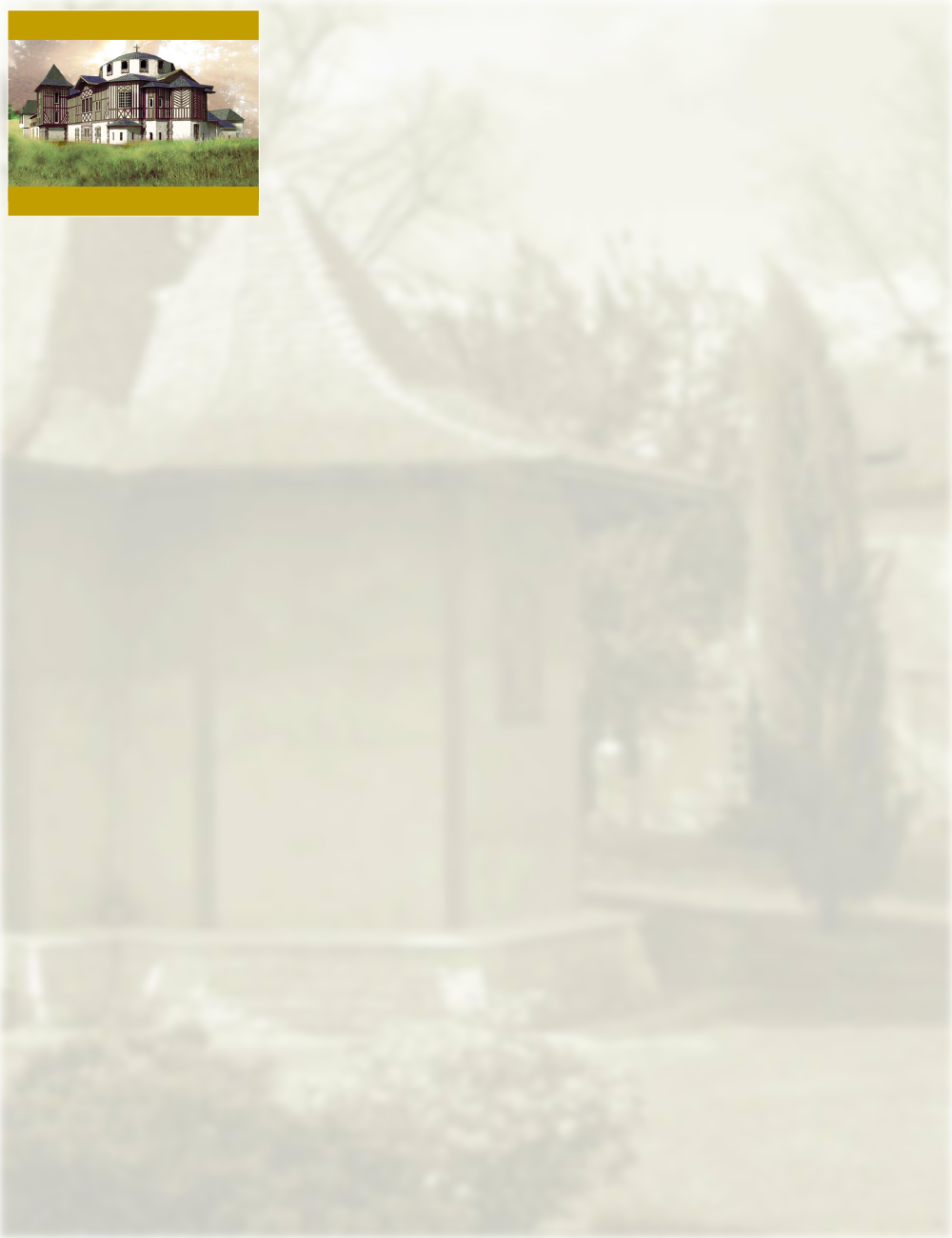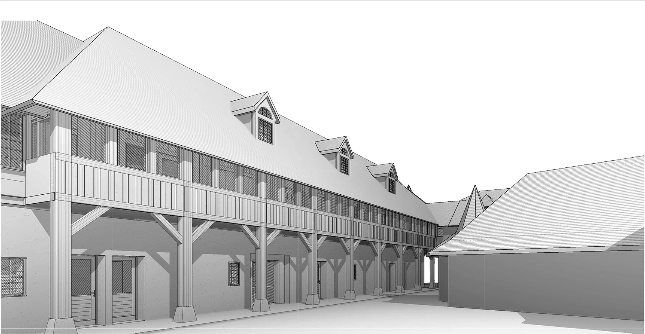 Today, six sisters live at the Monastery of the Transfiguration. They occupy cells they furnished themselves upon arrival... 22 years ago! Very cramped, not soundproofed, uninsulated and all occupied, these cells no longer provide adequate living conditions for their occupants.
The renovation of the barn
The construction of the catholicon offers an opportunity to change things, by adding a housing component to the site. On the field, an empty barn is falling into disrepair: its roof is irreparable and the walls are collapsing. Also this 24 meter building is very underused as a cold room and storeroom. The project plans to renovate the barn completely to set up the nuns and welcome new ones. Consistent with the catholicon, its architecture is inspired from the Athonite monasteries, particularly the Simonopetra with its spectacular balconies.

12 cells of 9 m2
13 meters: length of 2 outdoor galleries
2 parlours of 13 m2
2 nursing rooms of 10 m2
1 sacristy of 18 m2
1 reception of 39 m2 on the ground floor
Storage and commodity areas !